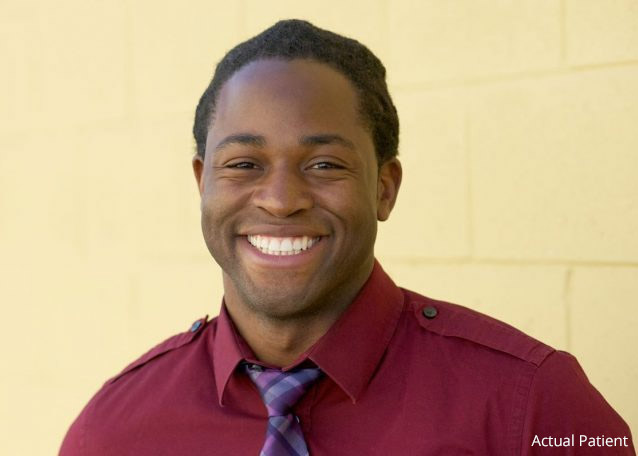 Everything Your Smile Needs Under One Roof
At Complete Dental Health, our patients' health and happiness is our top priority. We know coming to the dentist probably doesn't top your list of fun things to do. We also know that coming to the dentist regularly is important if you want to avoid more painful and costly oral health problems down the road. Whether you just need regular exams and cleanings, more complex restorative work, or want to improve the look of your smile with cosmetic dentistry, our team provides exceptional care in a relaxed, friendly environment.
Complete Dental Health welcomes everyone from Hillcrest and the larger San Diego area to experience the difference of a dentist that truly cares. Our concierge level of care from our entire team is unsurpassed and enables our patients to lead healthier, happier, more confident lives through comprehensive, personalized visits.
We use only the most advanced technology and cutting edge techniques to bring our patients the best solutions modern dentistry has to offer. We have sedation options available to help patients with dental anxiety get the care they need, comfortably. We also offer solutions for patients who clench and grind their teeth (bruxism), patients with TMJ, and patients suffering from sleep apnea. Whatever your dental needs are, we have a solution for you at Complete Dental Health.
If you or someone you know has experienced a traumatic dental injury and is in need of urgent dental care, look no further than Complete Dental Health. We make time in our schedule every day to accommodate emergency appointments, and Dr. Collins is on call 24/7 because we all know emergencies don't always happen during business hours. Our doors are always open for current and new patients alike.
Unless a life is in danger, you should skip the ER and call us first. The ER is not trained or equipped to handle dental injuries, and will likely make you wait a long time, before telling you to call us anyway (don't forget about the hefty hospital bill).
Dental Emergencies Include:
Broken Tooth
Tooth Knocked Out
Severe Toothache
Swelling or Abscess
Signs of Infection
Dental injuries are highly time sensitive. If you wait too long it may be too late to save your smile, especially if you've had a tooth knocked out. Here's some helpful advice from the American Association of Endodontists on what to do if you've had a tooth knocked out until you can get in to see us.
Whether you were playing tug-o-war with your dog (no one said you could use your hands) or had a momentary lapse of depth perception at Hillcrest Brewing Company, call us right away and we will do our best to get you in to see Dr. Collins as soon as possible!
If you have any questions about our services or would like to schedule a consultation with your San Diego dentist, Dr. Timothy Collins at Complete Dental Health, give us a call today at (619) 295-2202 or schedule a visit online!
To request an appointment with us please call us at (619) 295-2202 or click on the button below to provide us with your contact information and preferences for the day and time of your appointment.