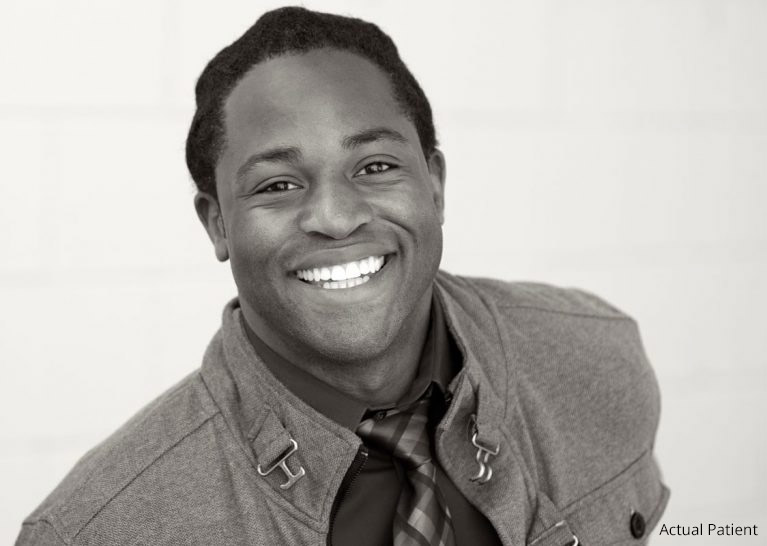 Smile as Fabulous as You Are
Whether it's a shared moment with your sweetheart or passing a stranger on the street, a smile is an important social asset that can be an indicator of health, happiness, confidence and even success. On the contrary, if you are unhappy with the appearance of your smile, it can really hurt your self-esteem. A smile says 1,000 words – is yours sending the message you want it to?
At Complete Dental Health, we offer a number of modern cosmetic dentistry options to improve your smile, your confidence and your quality of life.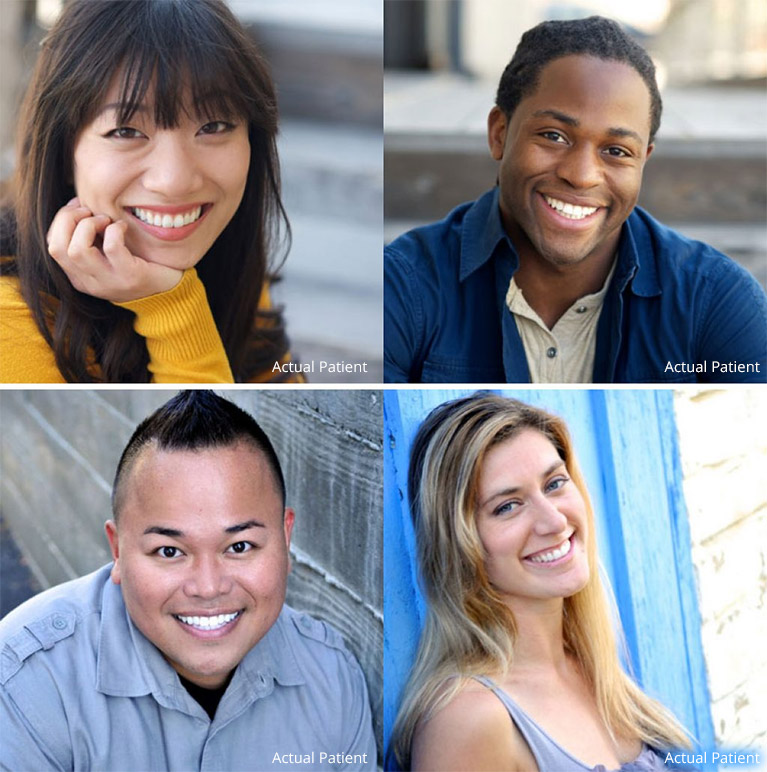 Everyone could benefit from a good makeover every now and then, right? If you're hiding your smile out of embarrassment of crooked, broken, or yellow teeth, we would love to help you transform your smile with a complete smile makeover. We will sit down with you in a comprehensive consultation to discuss and assess your situation and will create a custom smile makeover plan just for you.
Your individual treatment plan will depend on a number of factors, including:
Current state of oral health
Existing restorations
Facial shape & contour
Oral health structures
Diet & lifestyle habits
Budget & timeline
Your needs & goals
One of the most rewarding things we do as your Hillcrest dentist is to be able to transform our patients' smiles while boosting their confidence and improving their quality of life with smile makeovers. A smile is a powerful thing, pass it on!
If you are unhappy with any aspect of the appearance of your smile, veneers can correct a single problem tooth, or makeover your whole smile with a full set! Veneers are thin shells of tooth-colored porcelain designed to cover imperfections and give you the perfect smile of your dreams.
Veneers can correct teeth that are:
Cracked, chipped, or broken
Crooked, crowded, or spaced
Stained, yellow or discolored
Misshapen or oddly sized
Veneers are precision crafted just for you to perfectly blend in with your natural smile, or enhance the look of all of your teeth as desired! Veneers are strong and durable to stand up to the test of time, and the strong forces in your mouth. Veneers are even more stain resistant than your natural teeth! However, your Hillcrest dentist may recommend avoiding staining agents with veneers, because they are permanent and cannot be whitened later.
If you thought veneers were only for smoldering on the red carpet, think again! Veneers are an increasingly popular cosmetic solution for patients who wish to correct multiple cosmetic issues in one fell swoop!
With veneers, there's no need for multiple treatments like bonding, orthodontics and teeth whitening. Veneers do require some preparation of the natural teeth to ensure the best fit and strongest bond. For this reason, once you have veneers, you will always have veneers. Rest assured, every single patient of ours who has improved their smile with veneers is absolutely thrilled with their results.
If your morning coffee or evening bottle of wine routine has taken a toll on your smile over the years, and you're looking for a way to turn back the clock, a simple teeth whitening may do just the trick. It's unfortunate that our teeth tend to age just like we do, and some of our favorite vices only speed up the process. Coffee, tea, red wine, and tobacco are some of the worst offenders. But before we go and do anything drastic, like tell you to quit, we'd like to offer an alternative solution (step away from the ledge).
At Complete Dental Health, we offer several options for safe, effective, professional strength teeth whitening that fits your needs. If you prefer to get it over with as quickly as possible, we offer in-office whitening treatments that can remove years of stains in a single office visit. If you prefer to whiten on your own time from the comfort of your couch while binge-watching your favorite show on Netflix, we also have take-home kits available for your convenience.
When it comes to over the counter versus professional whitening treatments, it's the same principle that applies to any professional service. Yes, they sell boxed hair dye at the store, but anyone who cares about their hair will spend the money to have it done professionally. Yes, there are hundreds of teeth whitening products you can pick up along with your groceries (how convenient). While they may be mildly effective at removing surface stains, only a professional whitening treatment can remove those deep, intrinsic stains that give teeth their color.
Don't waste your time and money with products that deliver less than thrilling results. Get the dramatic whitening results you want with a professional whitening treatment at Complete Dental Health.
Bonding is the simplest way to improve the look of a single tooth or multiple teeth without having to do anything drastic. We use a tooth-colored resin material to paint over the surface of the tooth or teeth, to improve your smile's appearance and give you the confidence boost you deserve.
Bonding can correct many of the same issues veneers can, including teeth that are:
Cracked, chipped or broken
Crooked, crowded or spaced
Stained, yellow or discolored
Misshapen or oddly sized
At Complete Dental Health, we can correct your minor cosmetic issues with a simple tooth bonding treatment – without the need for veneers, restorations, orthodontics and teeth whitening. If you're unhappy with the appearance of your smile, ask your Hillcrest cosmetic dentist if bonding could be all you need to improve your smile and give you the confidence boost you deserve.
Cosmetic dentistry is as much an art as it is a science. We offer many options to help patients perfectly shape their natural teeth and gums for the most beautiful smile possible. Tooth contouring and reshaping (enameloplasty) is a simple, minimally invasive technique that allows us to correct minor imperfections in the teeth and shape them just how we want them. Dr. Collins offers complimentary enameloplasty treatments for patients who complete Invisalign® treatment to correct small chips and irregularities and put the final touches on a perfect smile.
We also offer laser gum contouring (gingivectomy) for patients with gummy smiles or uneven gum lines. A small change in the gum line to show more of your beautiful teeth, or simply making the gum line more uniform can totally change the look of your smile with a simple, minimally invasive laser treatment.
If you have any questions about restorative dentistry or would like to schedule a consultation with your San Diego dentist, Dr. Timothy Collins at Complete Dental Health, give us a call today or schedule a visit online!
To request an appointment with us please call us at (619) 295-2202 or click on the button below to provide us with your contact information and preferences for the day and time of your appointment.