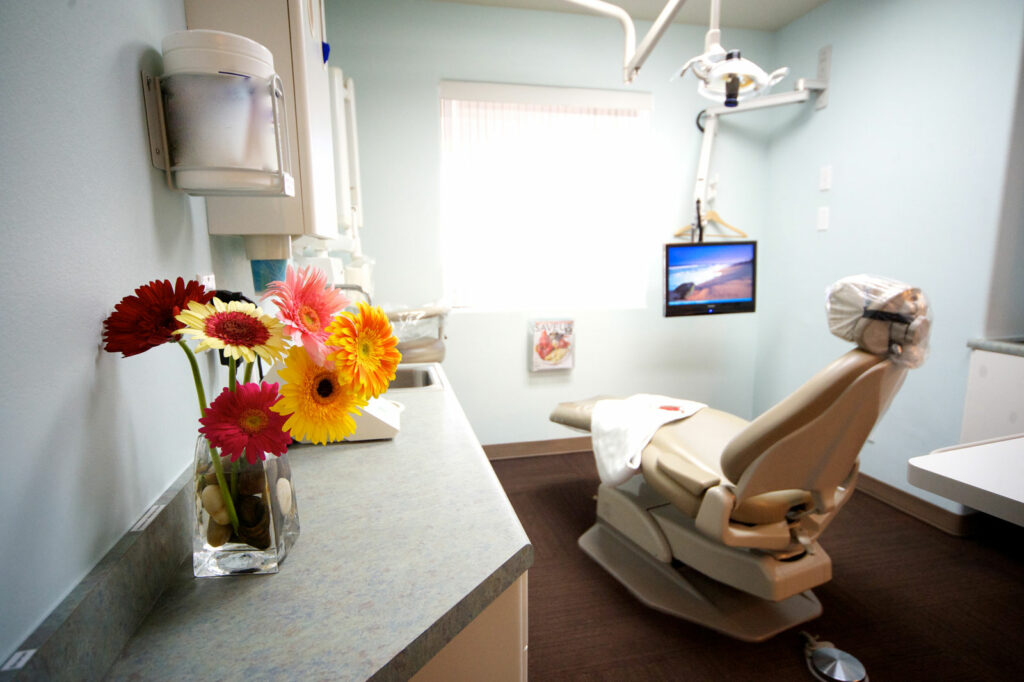 Keeping Up with Dr. Collins
At Complete Dental Health, we know it can be hard to keep up with the latest technology. One minute you've got the hottest smartphone, the next it's yesterday's garbage. We take pride in continuing education that keeps us on the cutting edge of dentistry. We invest in advanced technology that brings our patients the best dental solutions available. Our technology improves the patient experience by making treatments faster, less invasive, more comfortable, and with better results than ever before.
Air abrasion works like a tiny sandblaster to remove areas of decay without the need for the drill. This makes our patients with dental anxiety very happy. Air abrasion technology uses a small but powerful stream of air and fine particles to remove tooth decay and prepare teeth for restorations. Air abrasion is more comfortable and more conservative in nature than traditional drilling techniques.
Some of our patients are diligent about their oral health and maintain their regular visits with their Hillcrest dentist, but for some reason, they still struggle with tooth decay. This could be a result of genetic predisposition or a pH imbalance that causes a chronically acidic environment in the mouth. CariFree® offers a wonderful line of products that help patients balance their oral bacteria and pH levels to prevent tooth decay and cavities from forming.

Digital x-rays have truly revolutionized the healthcare and dental industries for the better. Digital x-rays are safer as they use much less radiation than traditional x-rays, protecting the patient and our dental team at Complete Dental Health. Digital x-rays can be conveniently taken in a matter of moments right from the dental chair, and viewed alongside the doctor. This gives doctors and patients a better understanding of oral health for better diagnosis and treatment planning.
Intraoral cameras give us a whole new dimension of insight into your state of oral health. In the past, the only way we could get a good look at the surfaces of your mouth was through the magic of sight with the help of a tiny dental mirror. Today, with the help of intraoral cameras, we gain high-resolution live images that can be displayed on the screen, giving patients and doctors better insight. This allows us to detect abnormalities, disease, and decay earlier than ever before.
Advanced laser technology has been another important revolution in the dental and healthcare fields. Laser technology allows us to perform many treatments without the need for scalpels and sutures. Laser dentistry makes for less invasive procedures that are more comfortable with faster healing and better results. Our patients with dental anxiety love our laser technology that removes cutting and sewing from the equation, leaving more healthy tissue, and more dignity intact.
If you have any questions about restorative dentistry or would like to schedule a consultation with your San Diego dentist, Dr. Timothy Collins at Complete Dental Health, give us a call today or schedule a visit online!
To request an appointment with us please call us at (619) 295-2202 or click on the button below to provide us with your contact information and preferences for the day and time of your appointment.