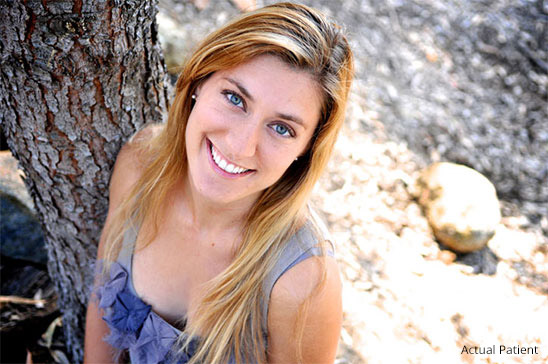 Invisalign in San Diego – Now Let's Get
Straight Teeth
Today, most of us agree that a healthy, beautiful smile is an important social asset, and can be an indicator of happiness, confidence, and success. Most people also agree that unsightly metal braces are not an ideal teeth straightening solution. Whether you're a teen hoping to straighten your smile for the first time, or an adult whose teeth have shifted over the years, Invisalign® can correct most of the same issues while allowing your smile to shine through treatment.
*Dr. Collins is a general dentist providing orthodontic services.


Invisalign is the most advanced clear aligner orthodontic system in the world. It is the most recommended by doctors and patients alike for people who wish to straighten their smile without the embarrassment of metal brackets and wires.
Invisalign uses advanced digital technology combined with the expertise of your San Diego dentist to create a custom treatment plan just for you. Clear plastic aligners apply pressure to gently shift teeth into their desired position. Each set of aligners is worn for a few weeks, as determined in your individual treatment plan, before switching to the next set.
Is Invisalign® right for me?
Invisalign® can correct most of the same alignment issues that traditional braces can, including: Crowding, Spacing, Crossbite, Overbite, Underbite
There are many benefits in straightening your smile, and many additional benefits in straightening your smile discreetly with Invisalign®:
Clear aligners are virtually invisible
No more metal brackets & wires
Smooth plastic is comfortable on the lips & cheeks
Aligners are removable for your convenience
Maintain optimum oral hygiene
Enjoy your favorite foods
Correct the same issues braces can
Fewer office visits
Faster treatment times
Improved confidence & self-esteem
Straightening your teeth with Invisalign® can enhance your smile, your confidence, and your quality of life!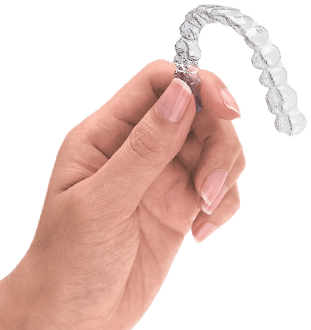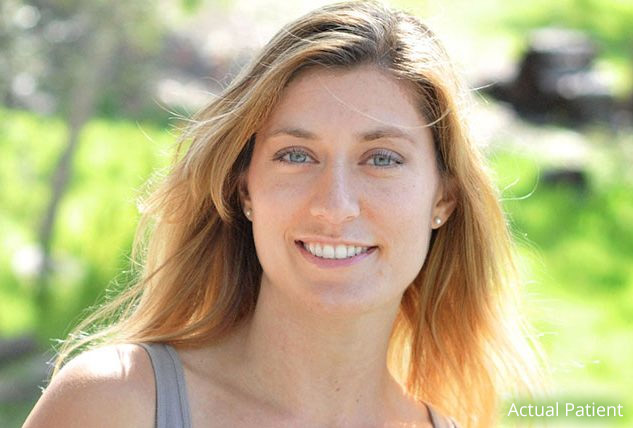 Invisalign® for San Diego Teens
If you thought Invisalign® was only for adults, think again! Invisalign® Teen is a fantastic option for teens hoping to straighten their smile for the first time, without the embarrassment of metal braces.
Did you know that an overwhelming 92% of teens feel that wearing metal braces would prevent them from fitting in with their peers? We all remember what it was like to be a teenager. It's hard enough to "fit in" with your peers in this time of awkward growing pains without adding insult to injury with metal braces.
Start the process with a complimentary consultation, and let us design a custom treatment plan just for you. Invisalign® Teen patients typically require between 20-30 sets of aligners to complete the process, depending on the complexity of the treatment. The whole process from crooked to straight teeth takes only about a year on average with Invisalign® Teen.
What's the best part? No one will even know you're wearing them. All they will see is your smile magically transforming before their eyes. Whether or not you tell them it's Invisalign® is up to you!

To request an appointment with us please call us at (619) 295-2202 or click on the button below to provide us with your contact information and preferences for the day and time of your appointment.